CNC Turning Machines, Economical Second Operation Bench Lathes, Tapping Machines, Manufacturer, Exporter, India, USA, Germany, Kuwait, Saudi Arabia
Established in the year 1977, Abhijat Equipments Pvt. Ltd is run by highly qualified & experienced technocrats. 'Abhijat' started manufacturing Cylinder Head Valve Lapping Machine designed & developed first time in India in 1985. The machine is most economical for I.C. engine manufacturers & engine reconditioners. In 1989, the company started manufacturing Second Operation Turret Lathe with capacity 25mm. In the last ten years 'Abhijat' developed various models such as 32mm capacity, 42mm capacity Turret Lathes, Small Precision Second Operation Lathes. Single Spindle Automatic Lathe is another product added by 'Abhijat' in its product range in 1995. On 29th July 1999 company received an ISO - 9001 certificate for its quality systems. 'Abhijat' made its first successful export in the year 1991 and since then moving ahead.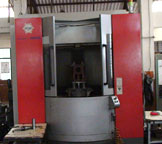 'Abhijat' group has full fledge manufacturing set up with mother machines specifically selected and build under supervision to give close assembly tolerances for manufacturing of machine tool components. The machines such as HMC's, VMC's, grinding are procured with close tolerances. Abhijat also provide drilling and facing with syncronise motors and cams.
Quality Assurance
Also group has all world class inspection facilities such as Brown and Sharp Co-ordinate Measuring Machine, Trimos, Height Master, Mitutoyo Surface Roughness Tester, Willport Micro Hardness Tester.


Design Team
The company has updated library with all design data and standard references . The design engineers are qualified and expert in using softwares such as AutoCAD, Pro-E, Alibre Three Dimensional softwares. The team is always at its toes to help customers for their requirement of special tooling, attachments, proving out of Jobs on automatic lathes, turret lathes, CNC lathes.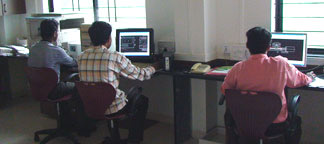 Foreign Customer Visits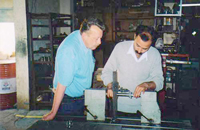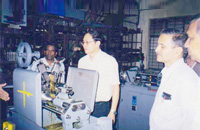 Certificates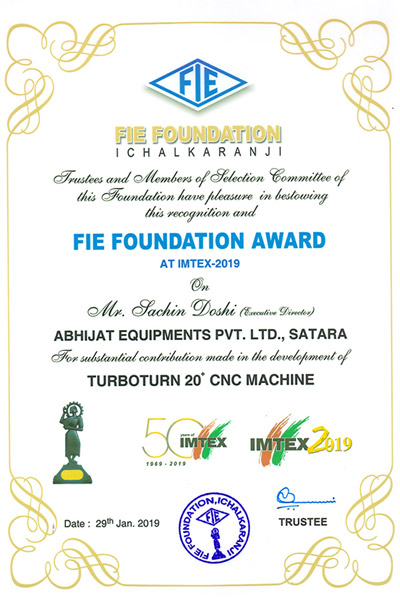 'Abhijat' also provides special small machines for different applications such as only drilling. Only facing etc.